"This article sure is missing or needs more information. You know, maybe I need to expand it."
This article is a stub. Please help the Mugman Wiki by expanding it.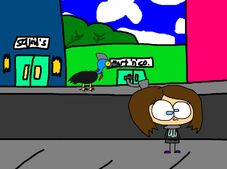 Sonic's House
is the main setting of the
Mugman
movies. It is first put in "
Mugman at the
Computer Contest." Sonic's House has its own Porter, Zoo, Aquarium, Maze, Cave, Ballet Club, Jail and a Airport -
the Sonic's House
Rabbids.Mugman Woods is in Sonic's House too.
Sonic's House is mugman's Cottage.