"This article sure is missing or needs more information. You know, maybe I need to expand it."
This article is a stub. Please help the Mugman Wiki by expanding it.

This is Jacob Lenard's least favorite episode.
Trivia:
Pementa is shown to be a skilled pianist.
She is revealed to have duck feet.
Saltine was originally going to be in this episode as the one who gave Pementa the game.
What Happens:
Pementa plays Piano, then sasys "I'm bored.
Attempt 2: Drawing, she says "BORED!"
Attempt 3: PC, she still says "BORED!"
running around the room* "OMG I CANNOT BELIEVE HOW BORED I AM THIS IS SO BORING EVERYTHING IS SO BORING!" *stops running*
"I'm hungry." *falls from ceiling, her shoes fall on her head*
This page is a train-wreck, just like this Wiki.
Kill me.
UNDER CONSTRUCTION! PUSH IT DOWN ON ME! PUSH IT DOWN ON YOU! NO MAN ASK FOR!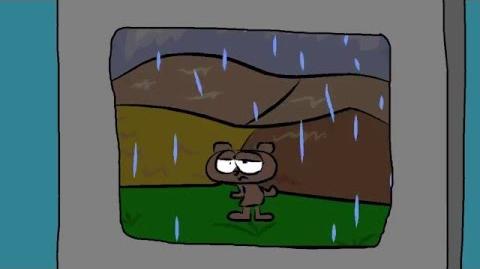 Ad blocker interference detected!
Wikia is a free-to-use site that makes money from advertising. We have a modified experience for viewers using ad blockers

Wikia is not accessible if you've made further modifications. Remove the custom ad blocker rule(s) and the page will load as expected.