Mugman's Mixed Media is a series of shorts where Mugman talks about weird obscure items.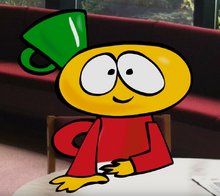 List of Episodes
Edit
And We Go Edit
Mugman talks about the book "And We Go"
Dancing Hamsters Edit
Mugman talks about the toy brand of Dancing Hamsters.
Mario's Balls Edit
Mugman Talks about the game ''Mario's Balls''
Release Schedule
Edit
The series will be released weekly on lemur's channel.
Ad blocker interference detected!
Wikia is a free-to-use site that makes money from advertising. We have a modified experience for viewers using ad blockers

Wikia is not accessible if you've made further modifications. Remove the custom ad blocker rule(s) and the page will load as expected.